Cape Sa Vi, Viet Nam's northeastern-most point
When you draw the map of Viet Nam, your first stroke might well be cape Sa Vi in Mong Cai city, Quang Ninh province. Viet Nam's northeastern-most point, Sa Vi is a destination for adventure lovers.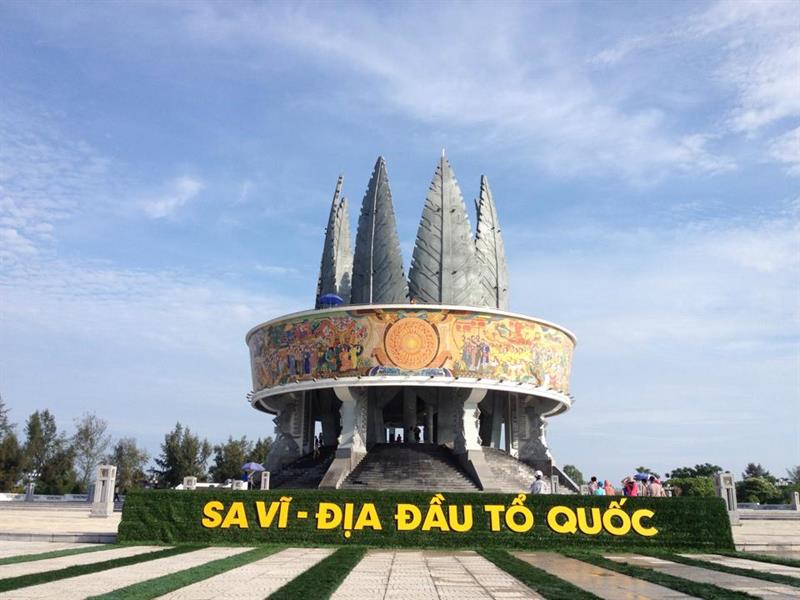 Cape Sa Vi, 350 km from Ha Noi, is also called Cape Got after Dau Got islet. Ca Mau is Viet Nam's southern-most point.

The first ray of the sun has reached Sa Vi. The spectacle of the birth of the day on the beach of Tra Co is absolutely magnificent. The beach, shaped like a giant sickle, stretches for seventeen kilometers.

The border information center building, inaugurated in 2009, faces a square with two parallel lines of stone pillars leading to the main hall which is surrounded by stone pillars in a crescent shape.


The stones are from Ninh Binh province. The design depicts a soldier guarding the national border.

Mong Cai town has a second cape – cape Ngoc (Pearl) - which marks one end of Viet Nam's 3,000 km coastline. The other end is Ha Tien in Kien Giang province.

Other popular destinations in Mong Cai city are with Xa Tac temple, Tra Co coastal village, Hai Son-Bac Son mural painting village, and the fishing village on Vinh Thuc island. Mong Cai authorities are pursuing a tourism strategy that promotes the city's friendliness, convenience, and reliability.

The city has upgraded its infrastructure and tourism facilities. Mong Cai hopes to welcome 3 million visitors this year and even more in the years to come.