Ninh Kieu Site
Location: At the confluence of Hau River and Can Tho River, Tan An Ward, Ninh Kieu District, Can Tho City.
Characteristics: With charming beauty, the image of Ninh Kieu Site has gone into poetry and become a symbol of the city.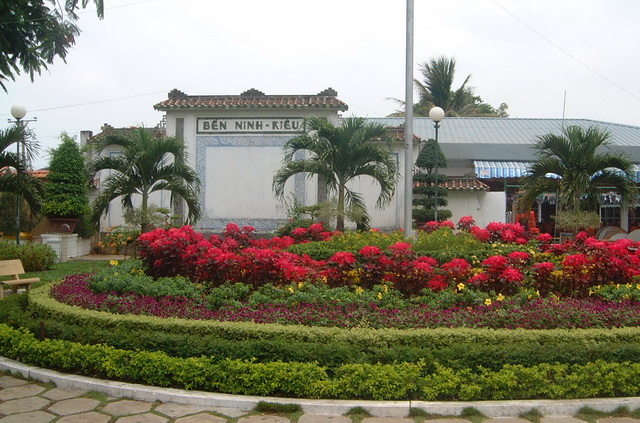 History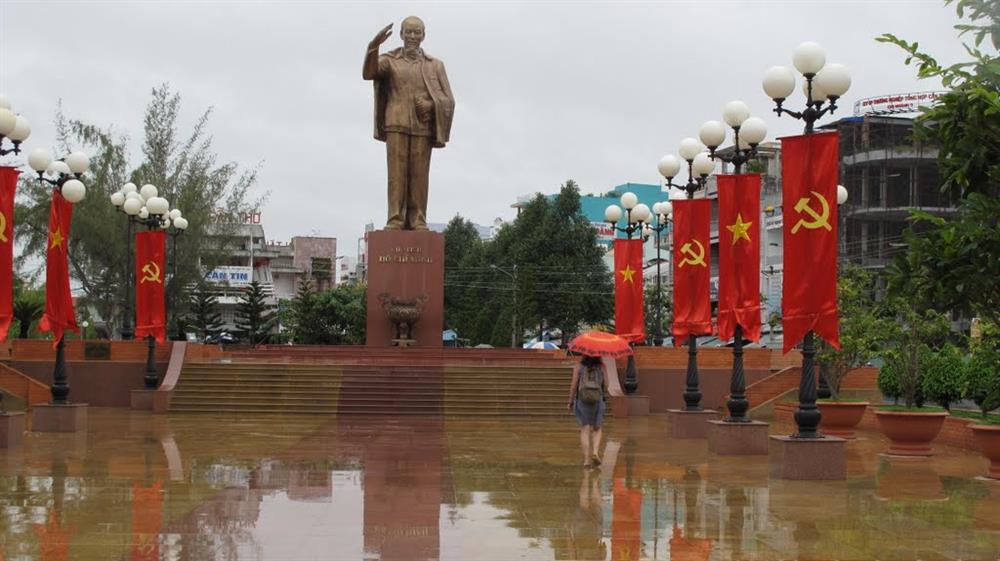 Ninh Kieu Site is a long-standing tourist site attracting visitors by charming river scenery and convenient location overlooking the Hau river. For so long, Ninh Kieu site has become a symbol of rustic beauty on the banks of the Hau River and Can Tho city, attracting many visitors to visit and going into poetry.
In past time, Ninh Kieu was used to be a wharf at the head of Can Tho Market. In 1876, French Colonial occupied Can Tho, the wharf was built with bricks and stones along the river shore and became a busy trading port of the South. The wharf was named Quai de Commerce by French and Hang Duong by local people. In 1957, Chief of Can Tho – Do Van Chuoc had the esplanade and green tree park formed in Hang Duong Wharf. Then, Do Van Chuoc submitted to Ngo Dinh Diem (President of the Republic of Viet Nam) to name the park and Esplanade as Ninh Kieu according to the historic site of Ninh Kieu (now Chuc Son Town, Chuong My District, Ha Noi) – the place marked the victory of King Le Thai To and Lam Son Insurgent Army against Ming invaders.
Outstanding Features
Nowadays, Ninh Kieu Site has become the park with an area of 7,000m², attracting numerous local people and visitors. At Ninh Kieu Site, visitors can see Can Tho Bridge – the cable-stayed bridge with the longest main span in Southeast Asia in April 2010. The park has the bronze statue of President Ho Chi Minh with 7.2m in height and 12 tons weight. Hai Ba Trung Street along Can Tho River has been planned into the first walking street and night market in Can Tho City with many stalls of food, fruits, souvenirs…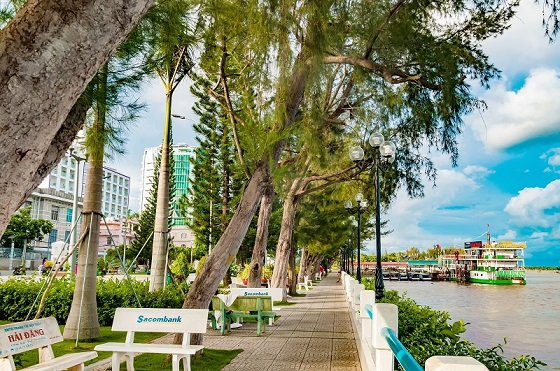 Activities for Visitors
Visitors to Can Tho do not miss the opportunity to experience cruiser service in Ninh Kieu Site. Every night, from 7.00pm to 9.00pm, the cruiser will take visitors to sightsee Hau River, enjoy local specialties and unique Southern art performances.
In addition, Can Tho opened the Ninh Kieu Night Market and formed the type of walking street, food street, night market, contributing to create a new look and shade for Can Tho at night. It also contributes to creating jobs for more than 500 employees and attracts about 20% of domestic and international visitors to Can Tho each year.