The Golden Bridge at Ba Na Hills, Da Nang
A pair of giant, stone hands emerges from the verdant hills of Vietnam, lifting a gleaming bridge toward the sky. Cau Vang (meaning "gold bridge") just opened near Danang in the heart of the country, adding yet another reason to explore the ever-popular destination.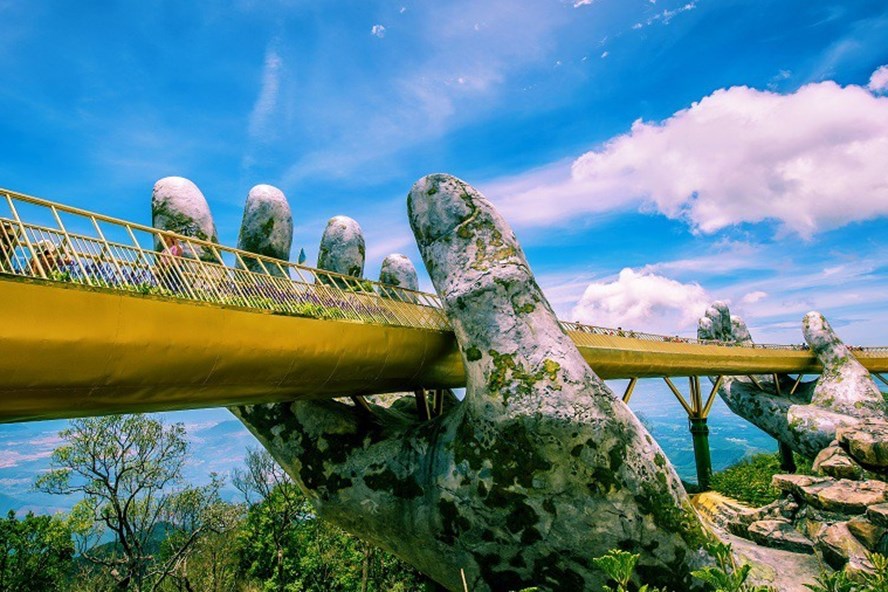 Suspended almost 4,600 feet above sea level, the bridge combines eight sections and stretches 500 feet long. The hands appear weathered as if constructed centuries ago. Visitors can stroll through rows of purple chrysanthemums for uninterrupted views of the rolling Truong Son Mountains.
The Golden Bridge opened to visitors in early June, in the tourist retreat of Thien Thai Garden. The bridge sits 1,400 meters above sea level, an altitude which creates the illusion of a silk strip hiding in the clouds above Da Nang.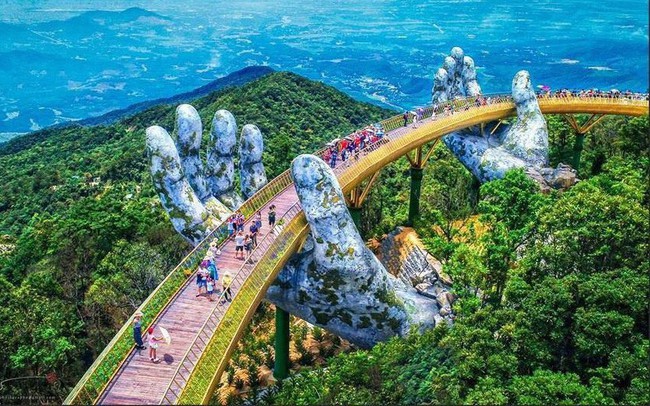 The bridge's 150-meter length is divided into eight spans. Along each perimeter is a line of Lobelia Chrysanthemum flowers, adding a further layer of color to the gold balustrades. The giant pair of hands has been finished with a weathered effect, creating the illusion of age and antiquity.
While undoubtedly distinctive, the Golden Bridge is not alone in the architectural typology of oversized objects. Further examples including giant ducks, dogs, and dinosaurs can be found in our roundup of weird and wonderful architectural novelties.